Because of this appearance, people were afraid to go into the cage with a lonely and big Shar Pei. np
The dog, the Shar Pei breed, named Tyson, has known a lot of malice, betrayal and injustice on the part of people. But present in his life, and human kindness, and sympathy and faith.
I'll start this story from the very beginning, so that everything is clear.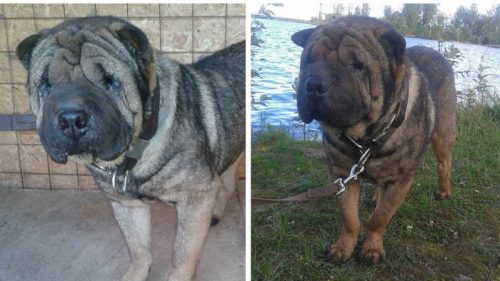 A sick and exhausted Shar Pei was picked up on the side of the road and taken to an animal shelter by caring people. The shelter workers hoped that his owners would show up after all, because the dog turned out to be a purebred Shar Pei. But, unfortunately, this did not happen.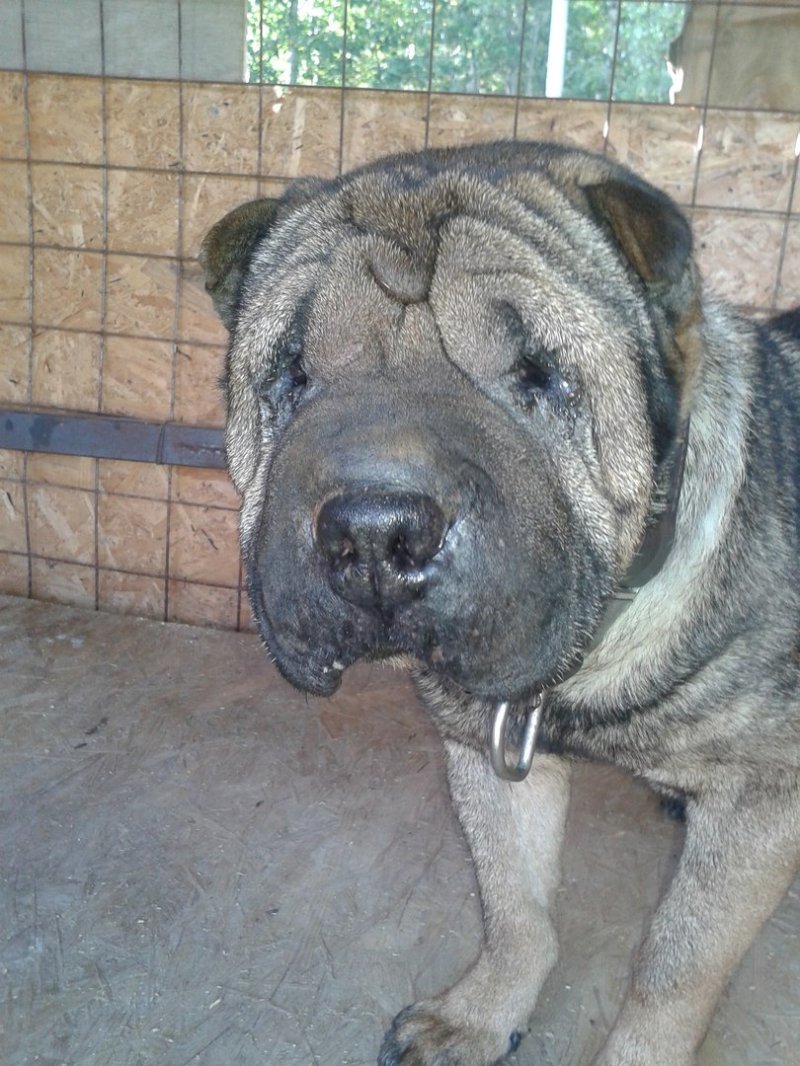 The shelter where Tyson was brought was located in Petrozavodsk and was called "The Road Home". The dog looked so oppressed that no one wanted to look at him, and there was no question of taking him home. This breed of dog is very difficult to care for. And by the appearance of the dog, it was clear that the previous owners did not pay due attention to him, namely, he had overgrown eyes, his whole body was covered with scabs, and there was a noticeable scar on his head.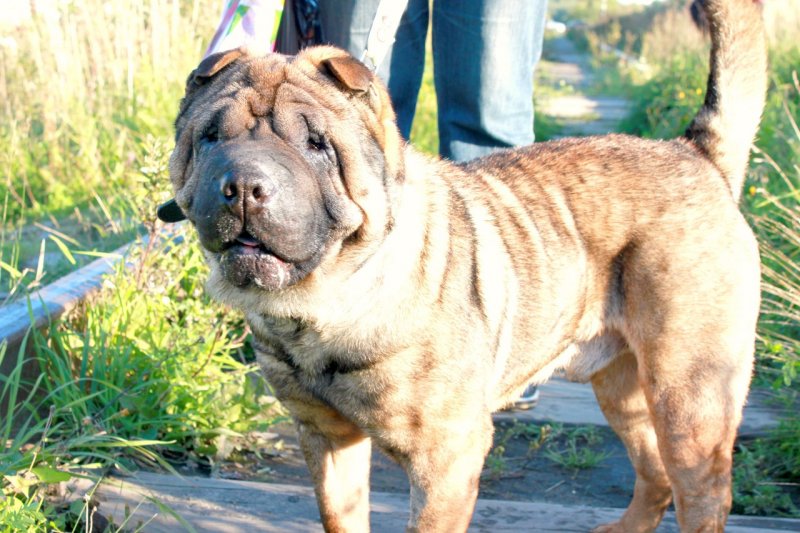 But one day, a zoo volunteer named Nina drew attention to a lonely and sad dog. She often visited him, was not afraid to go into his enclosure, talked to him. Tyson turned out to be a very friendly dog, and he always rejoiced at the arrival of a woman. For the winter period, Nina decided to take Tyson to her mother, as the dog could freeze, being in the outdoor enclosure all winter.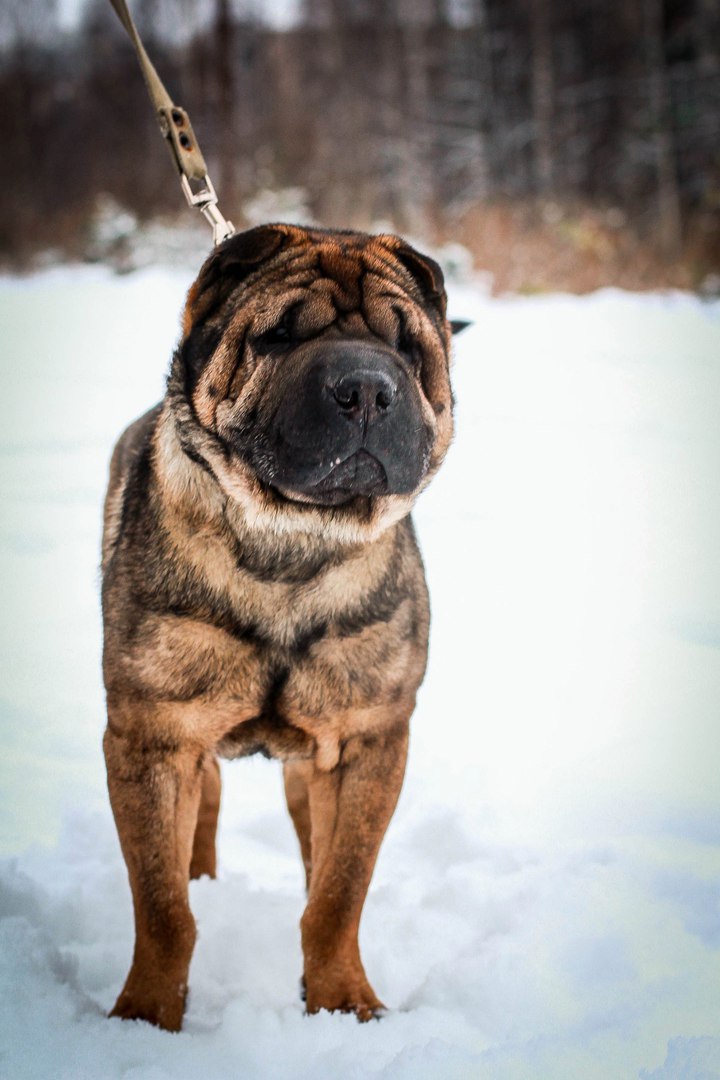 With the advent of Nina, Tyson's life changed for the better. Nina and her mother took the dog's health seriously. For several months they were regular customers of the veterinary clinic. And the treatment gave a positive result.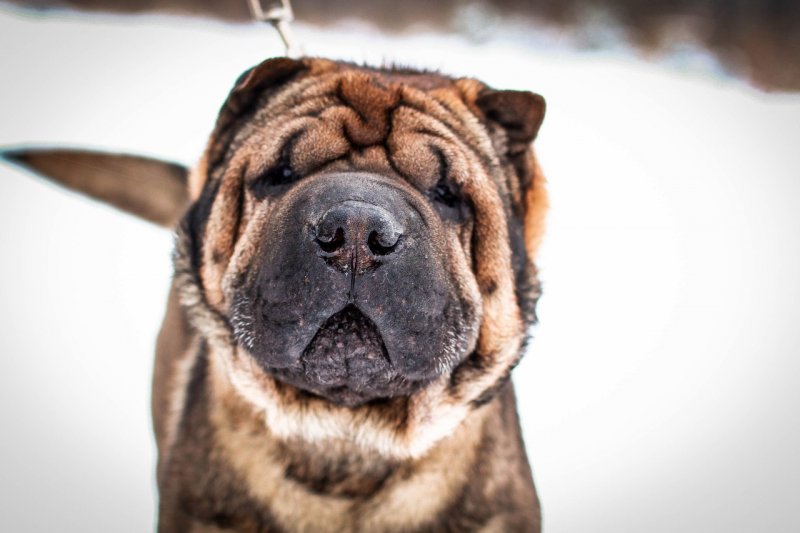 In the photo you can see what a handsome man Tyson has turned into. It was no longer the same sick and useless dog. I would like to express my gratitude to Nina and her team for the work done.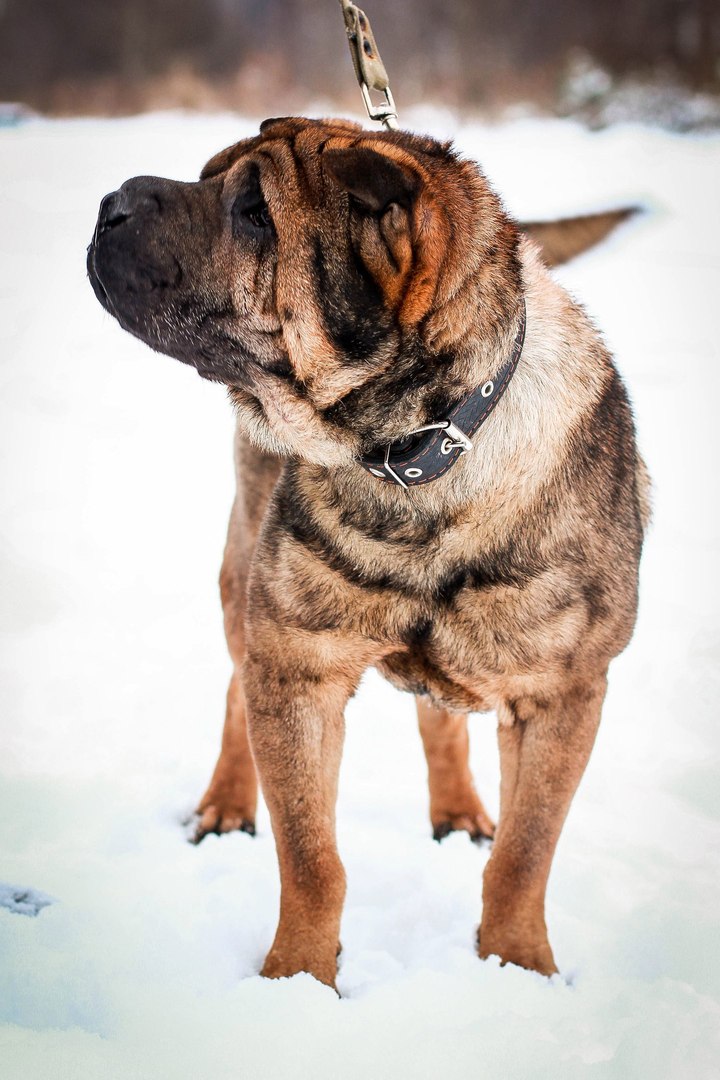 Nina later found out that Tyson had three masters. The latter took him to the road due to uselessness. Therefore, the woman set herself the task of finding for Tyson kind and loving owners who do not know what betrayal is, and for whom Tyson will become a full member of the family.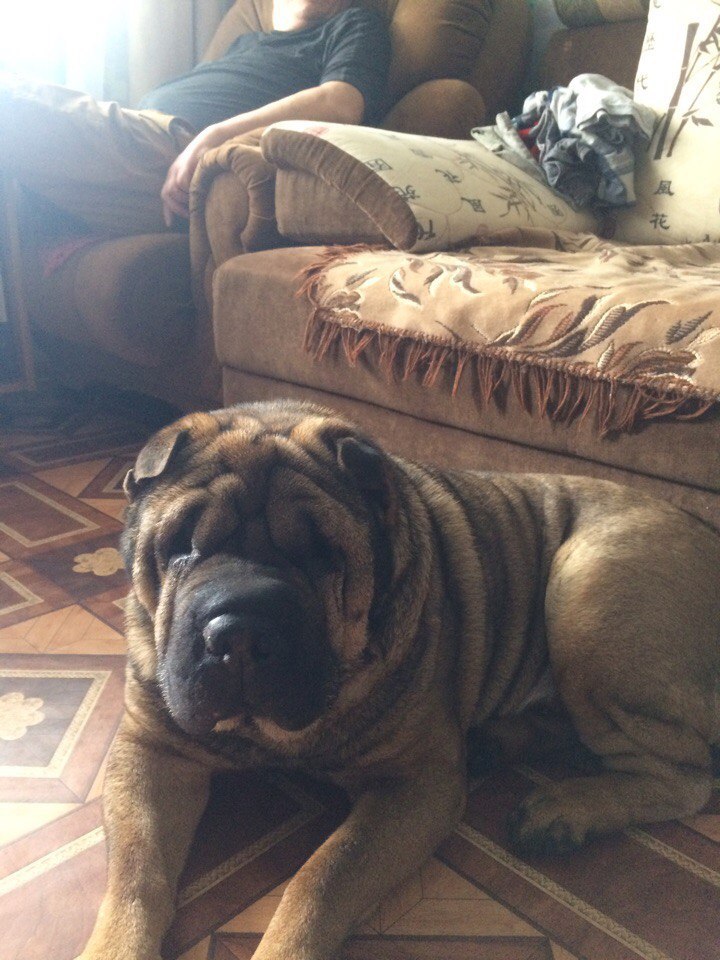 Tyson was especially calm and not importunate, he loved people, but could not stand cats. Nina saw in Tyson a very loving, intelligent and devoted animal, and became very attached to him. But she understood that he needed a permanent family. Now, a healthy and well-groomed dog was needed by many. But Nina wanted the most worthy hosts for him.
And such were found. The couple's names are Alexander and Tatyana, and they have experience with Shar-Peis.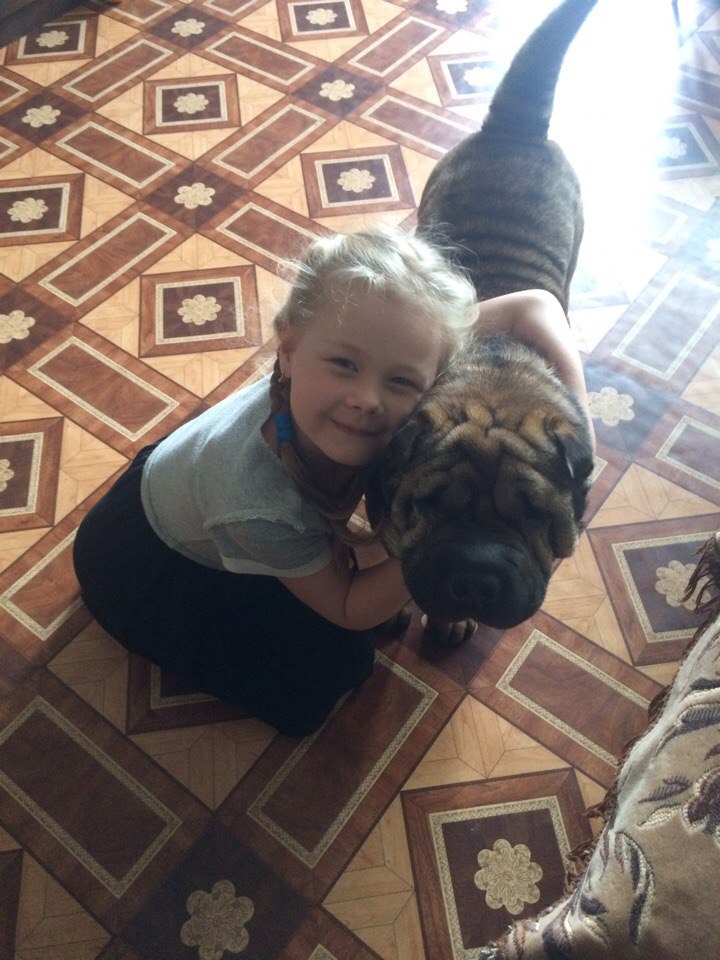 Now Tyson is doing great. He lives in a large apartment, he is walked at least four times a day, fed with the most delicious and healthy food. And most importantly, his owners love him very much.
After all life's difficulties, fate presented him with a great gift – a real home and caring owners.