Crocodile swam down the river with a tire on his head: people decided to help him.tt
For six years, a huge combed crocodile constantly walked around the island with a tire that was stuck around its neck. Although the inhabitants of the island saw him, no one could approach him. But in the end, there was a person who wanted to help this animal. The whole process of the operation took three whole weeks, and the meeting with the crocodile in the river was captured on video by eyewitnesses.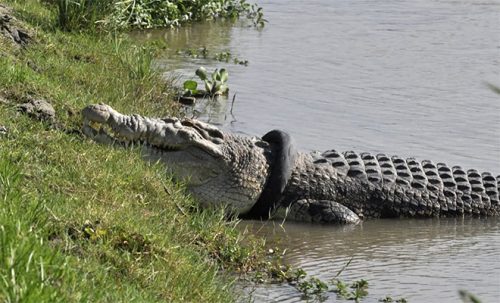 The appearance of a crocodile with a tire on the island of Sulawesi in Indonesia was noticed by residents for the first time in 2016. The inhabitants tried to rid him of this yoke and lead him out of the river. However, the crocodile always remained cautious and cunning, dodging attempts to help. In 2020, the local government promised a reward to anyone who could remove a tire from a crocodile, but due to the mass presence of people, the search was canceled so as not to scare other birds and animals in the river delta.
However, one man, 34-year-old Tili, a songbird hunter, did not forget about the crocodile. He devised an operation to help him, and the local authorities joined in his efforts. It took three weeks to find and stop the crocodile, and the ropes constantly broke, until the guy came up with the idea of ​​​​using a nylon cable for towing. The crocodile turned out to be very large and heavy, and Tili could not believe that they were able to lift it.
As a result, the tire was removed and the crocodile was successfully released into the wild.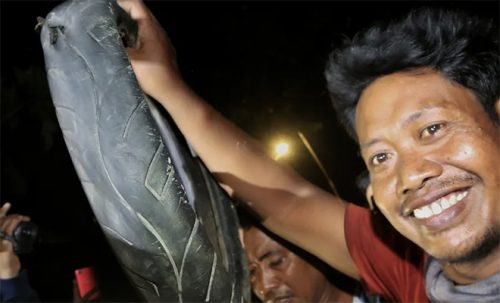 The problem of man-made garbage has a serious impact even on top predators. Solving this problem will take a lot of time and effort.