Seeing an emaciated dog lying in the rain for 3 days, the doctor said "She has 1 day left". np
For the third day in a row Kursk is flooded with rain. In one of the disadvantaged areas of the city, an exhausted dog has been lying in the rain all these days. Passers-by, hiding under umbrellas, go about their business, not paying any attention to the poor animal. Perhaps they think that the dog lay down to rest, but most likely they do not think about it at all. people only care that the rain does not wet them. Only one woman realized that something was wrong with the dog and approached her. But when she approached, she saw that it was unlikely that the poor thing could still be saved, because she almost did not react.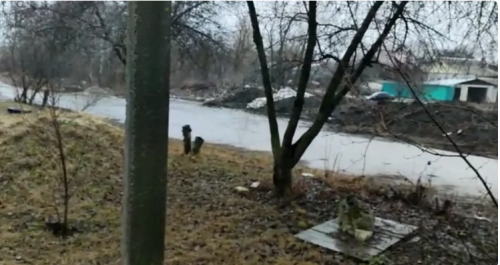 However, when the woman came home, she could not get the poor dog out of her head, which looked like a fox. This woman found my phone and called. Then I had no idea how bad everything was, because we spoke somehow quickly and unclearly.
I needed to understand everything, so I asked a friend to go to that place and take Lisa to the veterinary clinic. The poor thing looked like this. This is a screenshot from a video that was sent to me from the scene. The words "thin" and "weak" do not fit here. An animal was looking at me, which was clearly already saying goodbye to life. Her eyes were wet with tears, and there was a strange smile on her muzzle. Probably, if she could speak, she would say: "Thank you, people, for your kindness, that you paid attention to me, that you picked me up from the ground, that you wanted to help, but it's too late."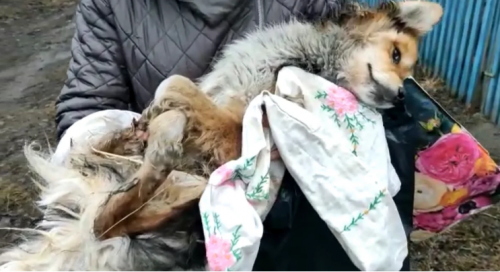 No, we won't let you die! You must fight! Let's go to the vet. The vet was shocked and said she only had one day left. The way Lisa looked, no doctors needed to understand that she had not eaten for months, also the dog was sick with piroplasmosis and had problems with its paws. Thanks to our wonderful veterinarian who allowed Lisa to stay in the hospital and decided to deal with a difficult case personally.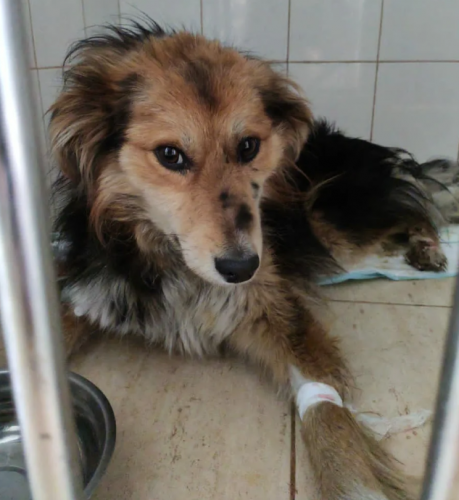 The next morning, I was afraid to call the clinic, because I understood that they could tell me very bad news. However, the worst did not happen, Lisa gradually returned to our world, only the veterinarian informed me that only donors could definitely save her.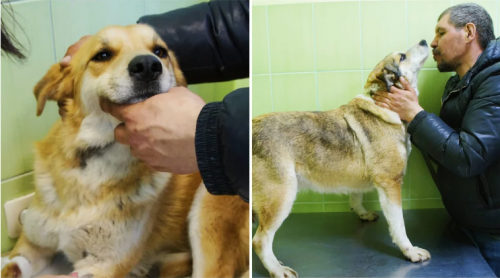 An hour later, a car with the heroic dogs Wanda and Alya was driving to the veterinary clinic. These heroines have already saved one dog. And now they managed to save the Fox! After two days, I could not believe my own eyes, but our ward began to eat, drink a little and enjoy the presence of people. Just look at what a beauty she turned into after we bathed her.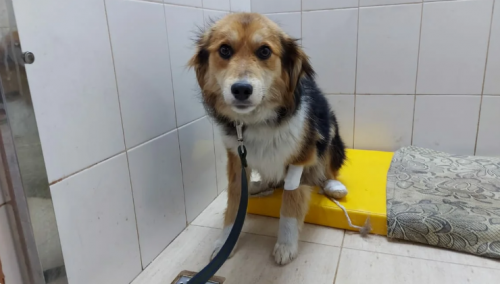 It turned out that Lisa is the most affectionate and kind dog. Quiet, smart and loves to cuddle. Her behavior can be called modest and intelligent. All the doctors in the clinic adore her, Lisa listens to all their commands and allows them to do whatever is necessary for the treatment. And he thanks everyone, licking his hands.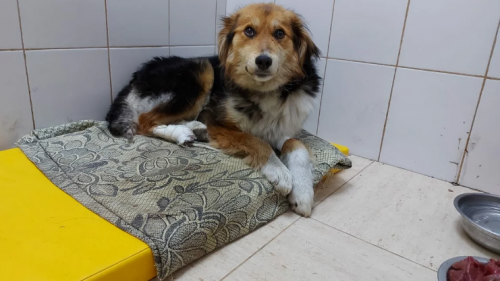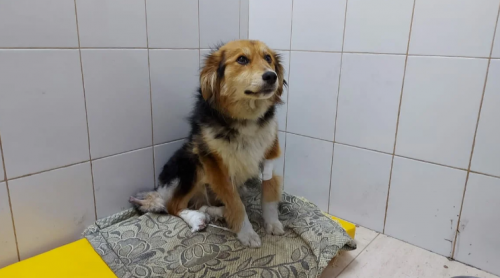 Now everything is fine with Lisa, she will be discharged soon. It remains only to find her a new home with good people.