The dog, which had been best friends with the newborn since before birth, was adamant about being included in their initial photo shoot. np
Brandon and Kelly Madsen's first baby was Bentley. Of course, Bentley wasn't a human baby but a four-legged friend who joined their family in 2017.
But he was like a child to the Washington, D.C., couple, so when their first real baby, Tyler, came along in February last year, the infant kind of stole the show. And when Brandon and Kelly decided a photoshoot of their newborn was in order, the dog, amusingly, insisted on not being left out of the fun.
Bentley is a 5-year-old goldendoodle who is "goofy, quirky, smart, loyal, and loving," Kelly told The Epoch Times. "He has so many things that make him uniquely Bentley, like … his utter inability to catch a ball."
After Tyler's birth, though, they were cautious about introducing their new bundle of joy to their fun-loving fur baby.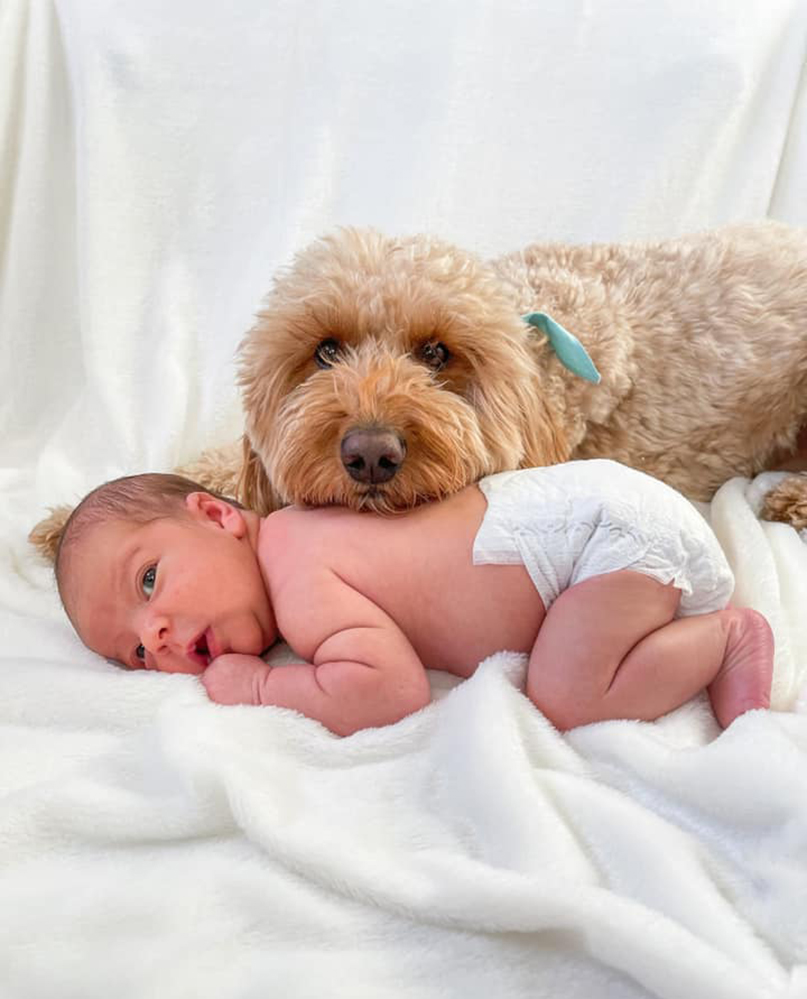 (Courtesy of Bentley The Goldendoodle Puppy)
"We sent a blanket and hat home from the hospital that smelled like our son so Bentley would have a chance to get acquainted with the scent first," the mom said. "After we were discharged from the hospital two days later, we let Bentley greet and sniff Tyler while also petting him and showing him love. And that's definitely where their friendship all began!"
At first, Bentley was very inquisitive of Tyler and always wanted to run over to sniff him when he cried. The couple called Bentley their "baby monitor," because he often knew when Tyler was upset before they even heard him.
From then on, the dog was always near Tyler when he napped or played with his parents, and their bond grew ever stronger—especially when Tyler later learned to throw bits of food for Bentley.
Then came the photoshoot.
"We knew we wanted to commemorate the newborn phase with pictures," said Kelly. They decided to shoot it at home and save on the photographer, but when everything was all set to go, dear Bentley wouldn't be left idling on the sidelines.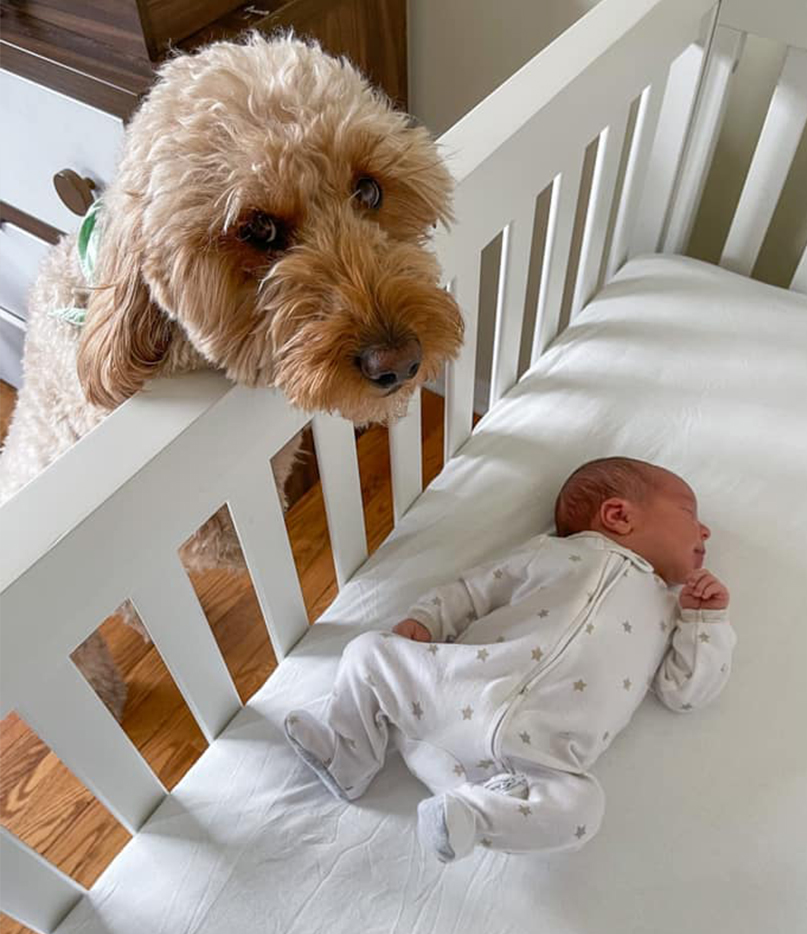 (Courtesy of Bentley The Goldendoodle Puppy)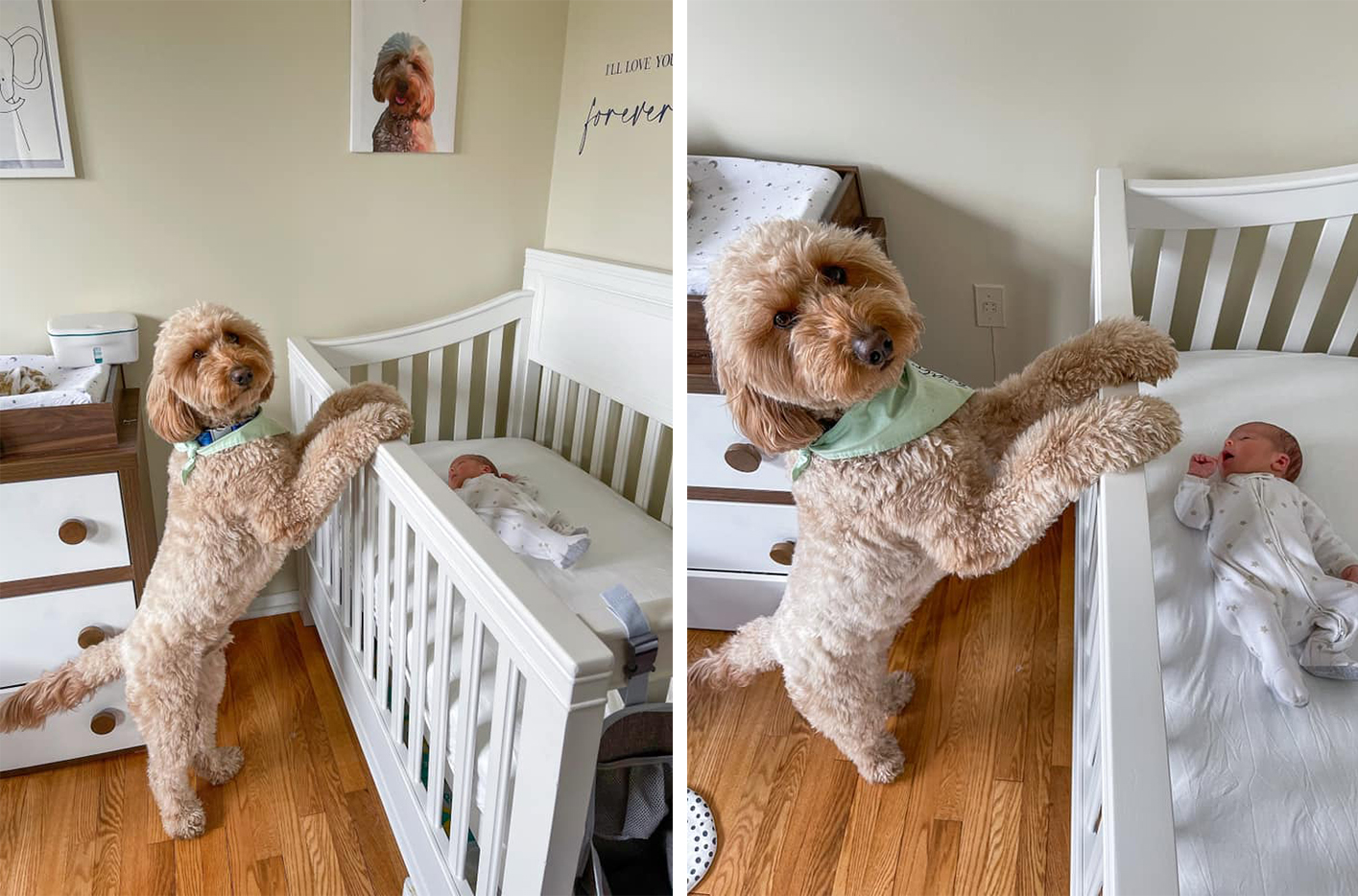 (Courtesy of Bentley The Goldendoodle Puppy)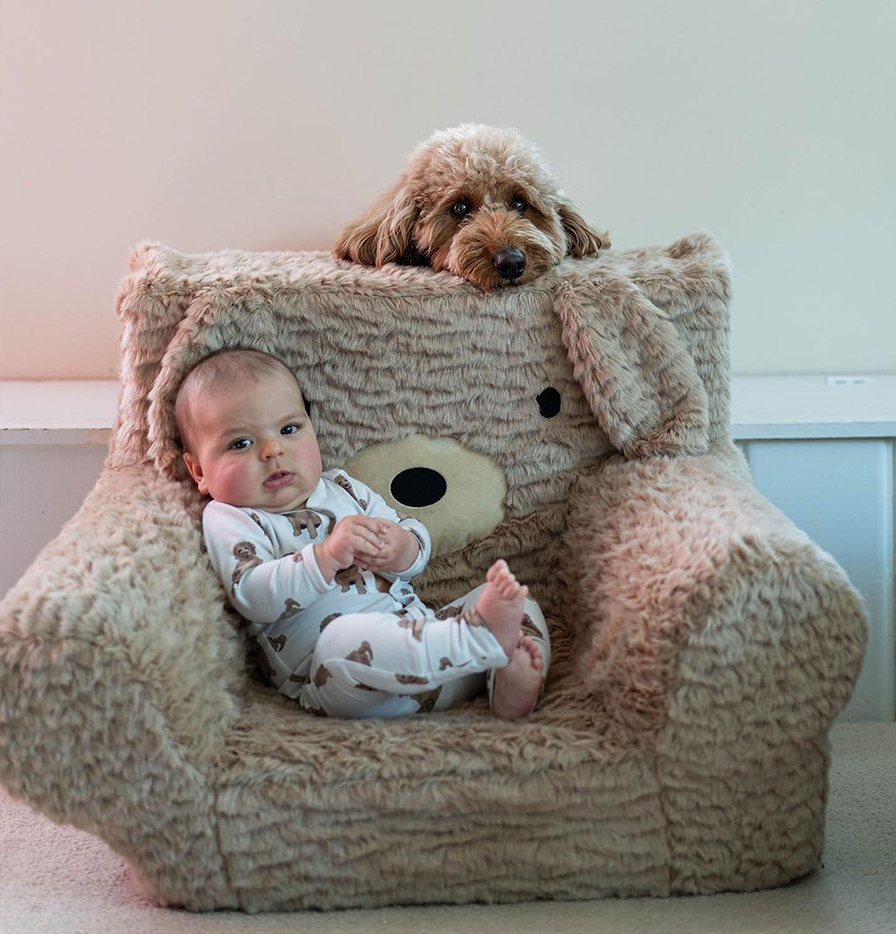 (Courtesy of Bentley The Goldendoodle Puppy)
"We got everything ready and then put Tyler in his place and there was Bentley!" Kelly recalled. "He never left Tyler's side when he was a newborn, plus he is used to being the star of the show, always getting pictures taken of him."
No matter how they positioned Tyler, Bentley either had to rest his head on him or lay right beside him. The mom said there's an "undeniable bond" between Bentley and their son.
One year has passed since that photoshoot. And last February, Tyler turned one, while the parents had recorded a year's worth of photos of him—including his first birthday shoot. But guess who else was there, right by Tyler's side? Why, Bentley, of course!
As for the blossoming friendship between boy and dog, the mom shared, "Bentley and Tyler's adventures have only just begun!" She added that most likely "his first word is going to be 'Bentley.'"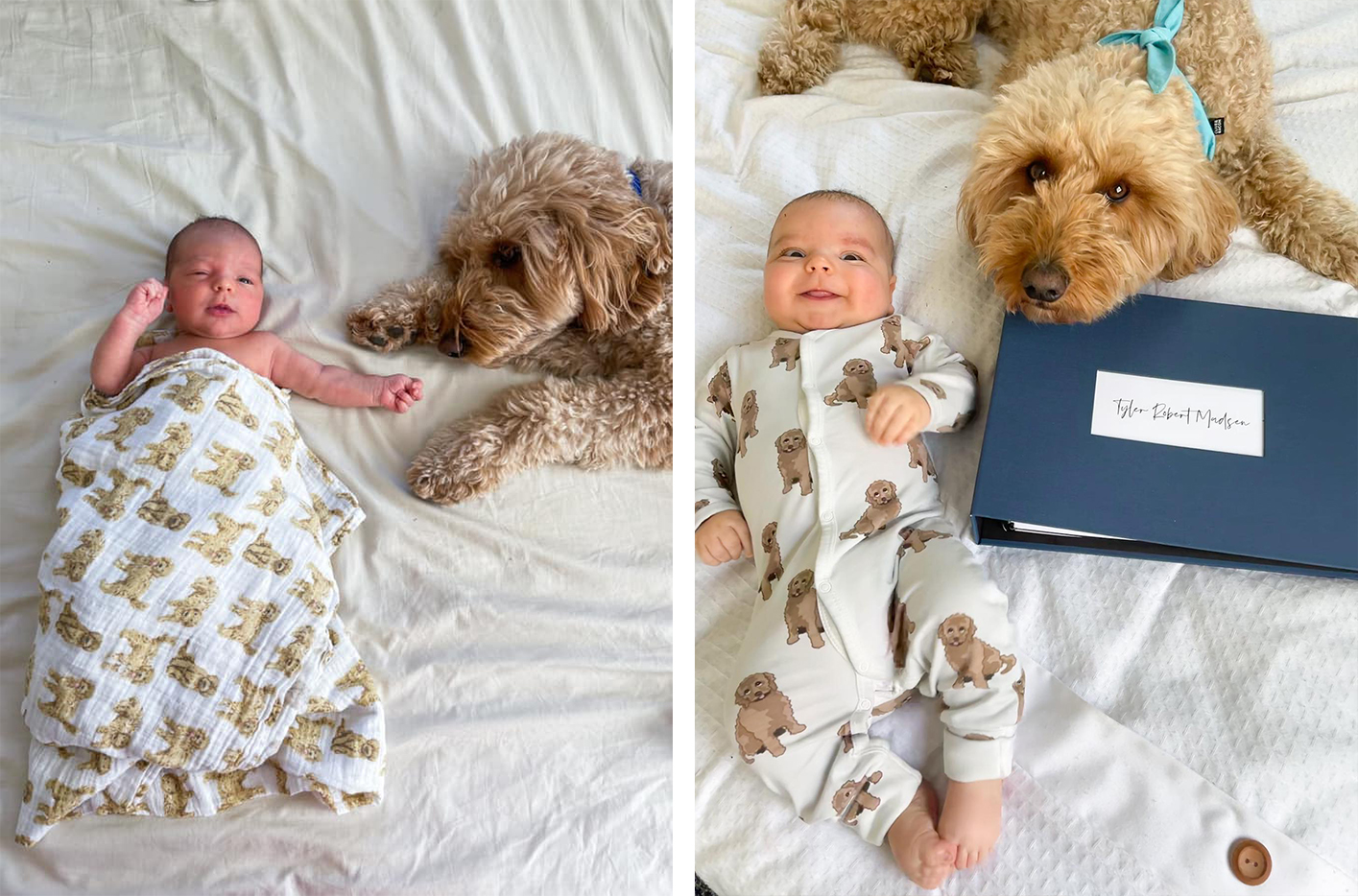 (Courtesy of Bentley The Goldendoodle Puppy)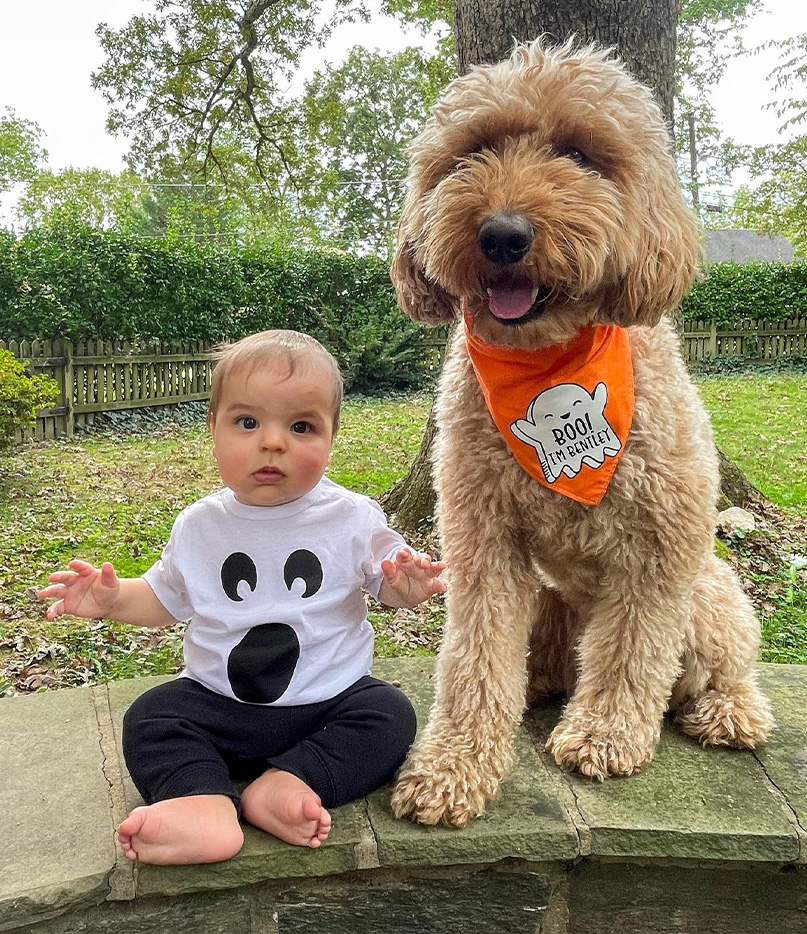 (Courtesy of Bentley The Goldendoodle Puppy)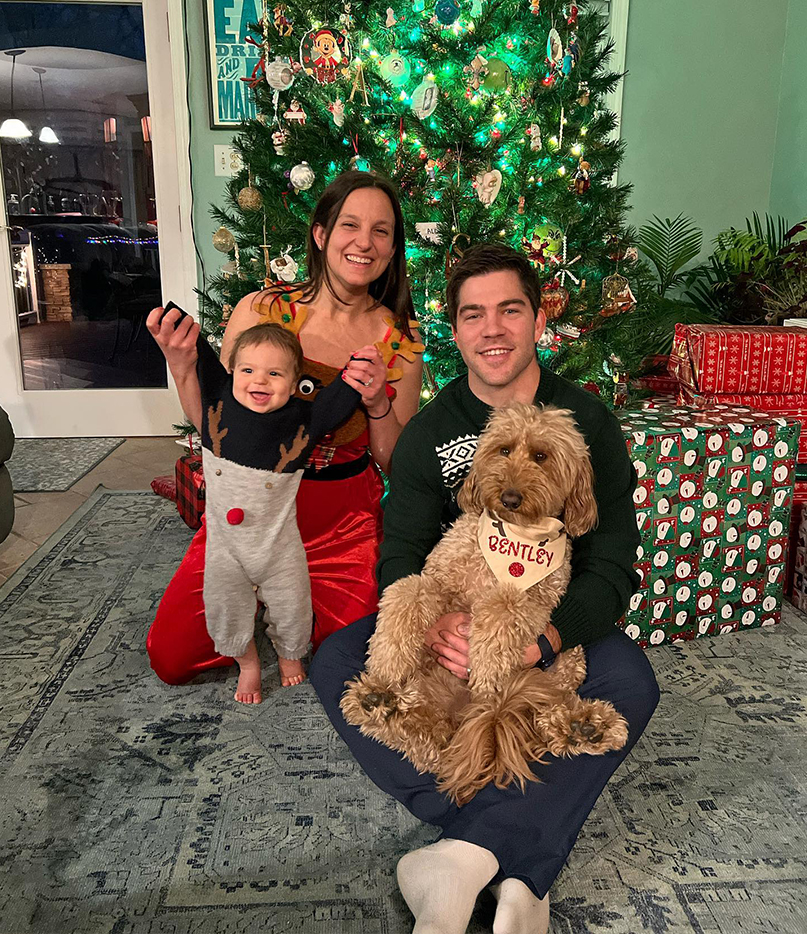 (Courtesy of Bentley The Goldendoodle Puppy)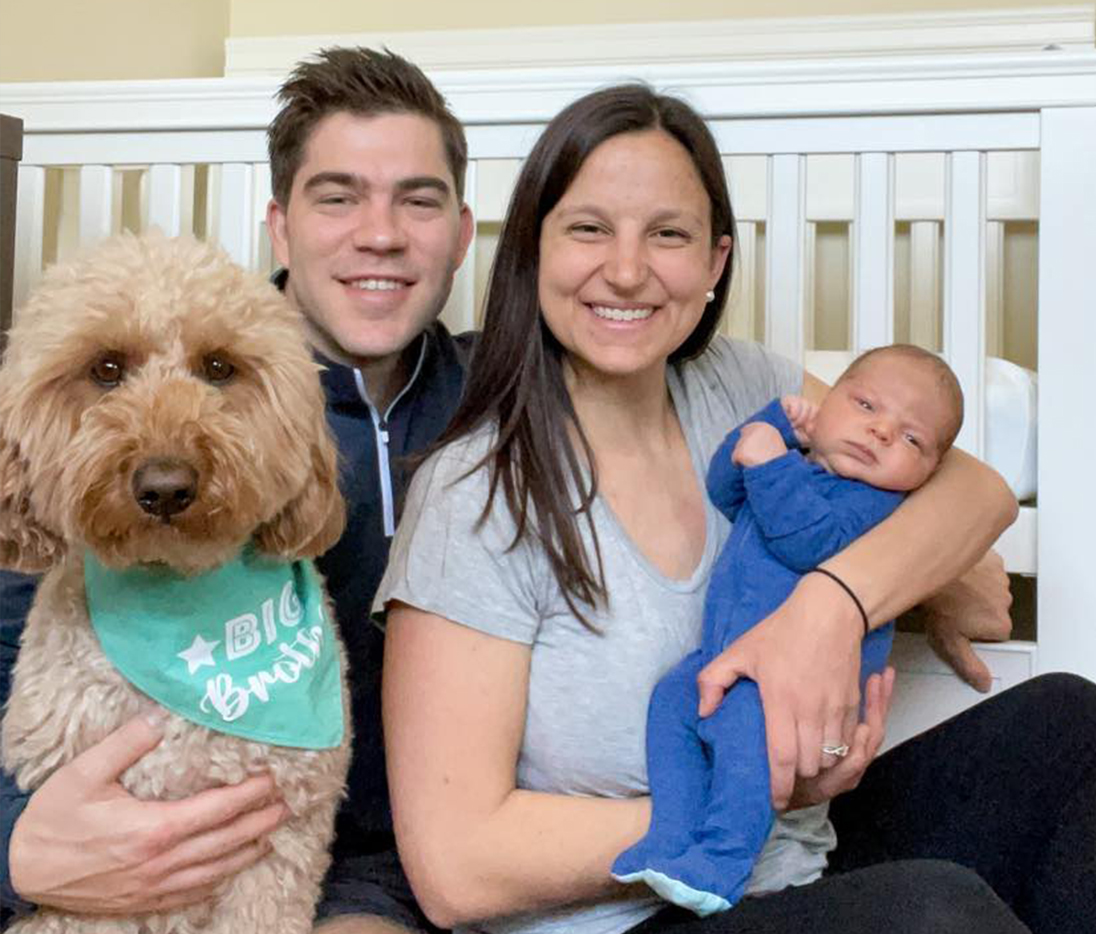 Today, pets offer companionship, emotional support, reduced feelings of loneliness, and reduced stress levels. It also contributes to high self-esteem and positive emotions, especially for children. And although many people enjoy the company of their dog or cat and would never think of getting rid of their pet, consider it a family member. However, in many cases coexistence between humans and animals is not always successful and in some cases the relationship does not work out, when the family is committed, adoption is their last resort. There are various reasons why animals are abandoned on the street, some of these reasons are lack of time to give them adequate attention, economic hardship, unwanted litters, parenting issues. children, new family members or they lose their home.